Our mission is to make bicycle components' durability transparent, to allow cyclists to pick the bike parts that are right for them.
Sign up with your Strava account
You need a Strava account to use Quantify My Bike. Strava provides a lot of great features for athletes, but there is not much to track and analyze your bikes and bike components. Here, Quantify My Bike comes into play.
When signing up for Quantify My Bike you connect it to your Strava account. Thus Quantify My Bike can view your Strava rides.
You also use Strava to log into Quantify My Bike. There is no additional login/password needed.
Please note: Quantify My Bike is not affiliated with Strava.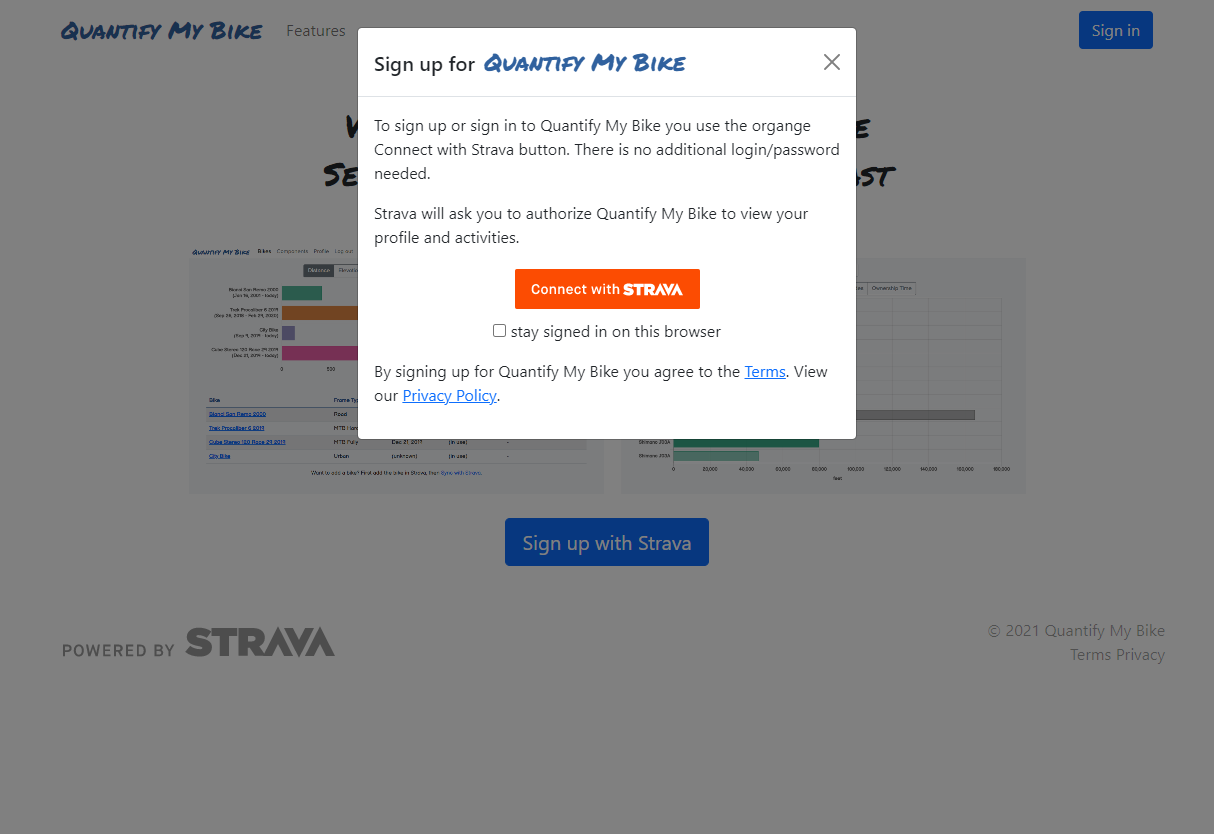 Compare components
When you retire a component you specify the reason: did it become unusable due to normal wear and tear, was it damaged in a crash, or did you just give it away.
You also specify if you installed it on the front or rear wheel - because wear and tear on front and rear may be very different.
These details are important when comparing components.